Pete and I had a very productive day yesterday and got all the junk cleared from the "spare room" and made it into an actual "nursery!"
I whipped up the curtains the other night - we chose the colours because I love green and Pete loves blue. You can't really tell in the photo, but they are kind of sparkly also - like they have little tiny pieces of silver glitter through the fabric.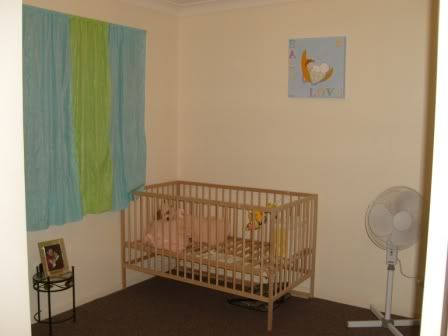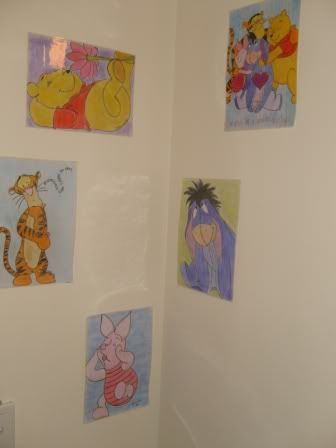 Next week Mum is bringing down the bassinet and a book shelf. Pete is going to make a change table that will sit over the cot, and we still need to get a cot mattress. And other than that our little room is nearly complete and ready for our beautiful bub to come and live in it!!